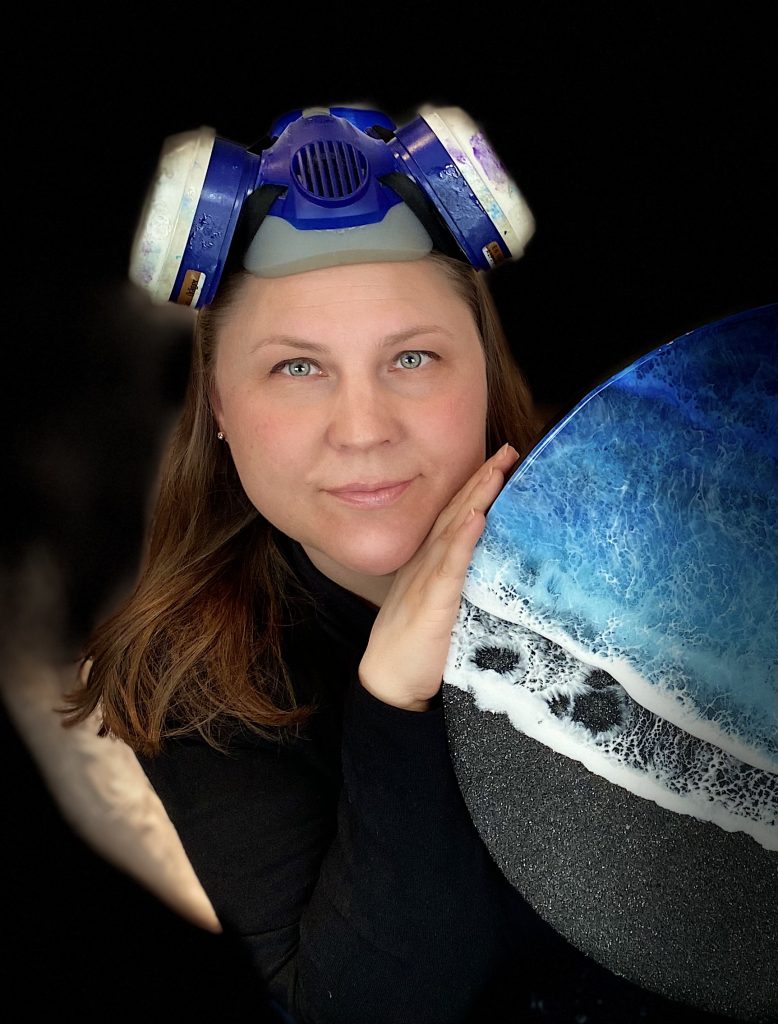 Hallo, mein Name ist Ilka Abbé und ich liebe es zu malen und kreativ zu sein. Ich wurde 1977 in Hamburg geboren und lebe heute mit meiner Familie in Schleswig-Holstein, in der Nähe von Lübeck.
Ich male, seitdem ich denken kann und habe schon während meiner Schulzeit und meines Studiums zur Grafik-Designerin meine Bilder in Einzel- und Gruppenausstellungen gezeigt. Ende 2017 habe ich Fluid Art entdeckt, eine Acrylmischtechnik, die viel kreativen Freiraum gibt. Seit November 2018 arbeite ich auch mit Resin (Kunstharz). Daran faszinieren mich besonders die Effekte, die man damit erzielen kann, z.B. realistisch aussehende Meeresbilder und die glänzende Oberfläche des Resins. Meine aktuellen Bilder zeige ich in regelmässigen Ausstellungen und verkaufe sie weltweit (bisher nach Europa, USA, Kanada und Japan).
Hi, my name is Ilka Abbé and I love painting and being creative. I was born in Hamburg in 1977 and now I am based in Northern Germany, near Luebeck, with my family. I have been painting since I was a child and have already displayed my paintings at several single and group exhibitions during my schooltime and my graphic design studies. Since the end of 2017 I have discovered fluid art, an acrylic mixed media technique, which gives a lot of scope for creativity. Since November 2018 I'm also working with resin, which creates fascinating effects and has a gloss finish. I'm regularly showing my paintings in exhibitions and selling them worldwide (Europe, USA, Canada and Japan so far).